Scenes From BBQ Week 2017
It's beginning to look a lot like BBQ Week!
Julius and Patrick are serving up some special BBQ Week cocktails ...
... including these beauties.
L to R: Tart Cherries for the Warm Heart; Guava Jelly; That's Just Peachy; The 22nd Day of the 7th Month of the Year 2006
First course choice: chicago-style smoked hotlink, sweet baby vie's, roasted broccoli, pimento cheese, hawaiian bread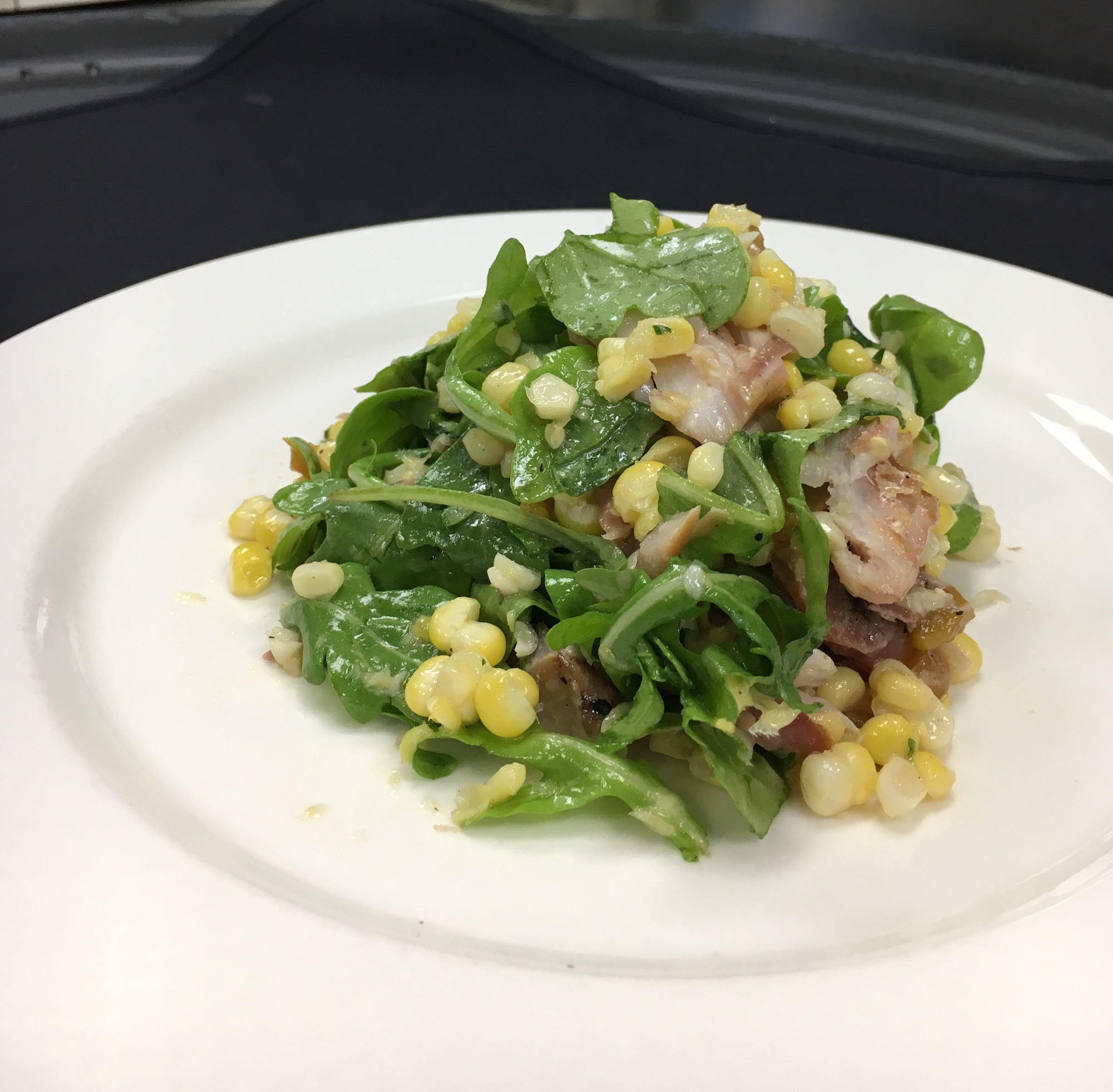 First course choice: fresh corn salad, smoked whitefish, horseradish vinaigrette, arugula, pickled peppers
First course choice: smoked turkey larb, mint, lettuce, carrots, peanuts, toasted rice
So many choices, so little time.
Entree option: pulled pork, carolina barbecue sauce, radish, cilantro, pickled jalapeño
Pictured with potato salad, b&b cole slaw, bacon baked beans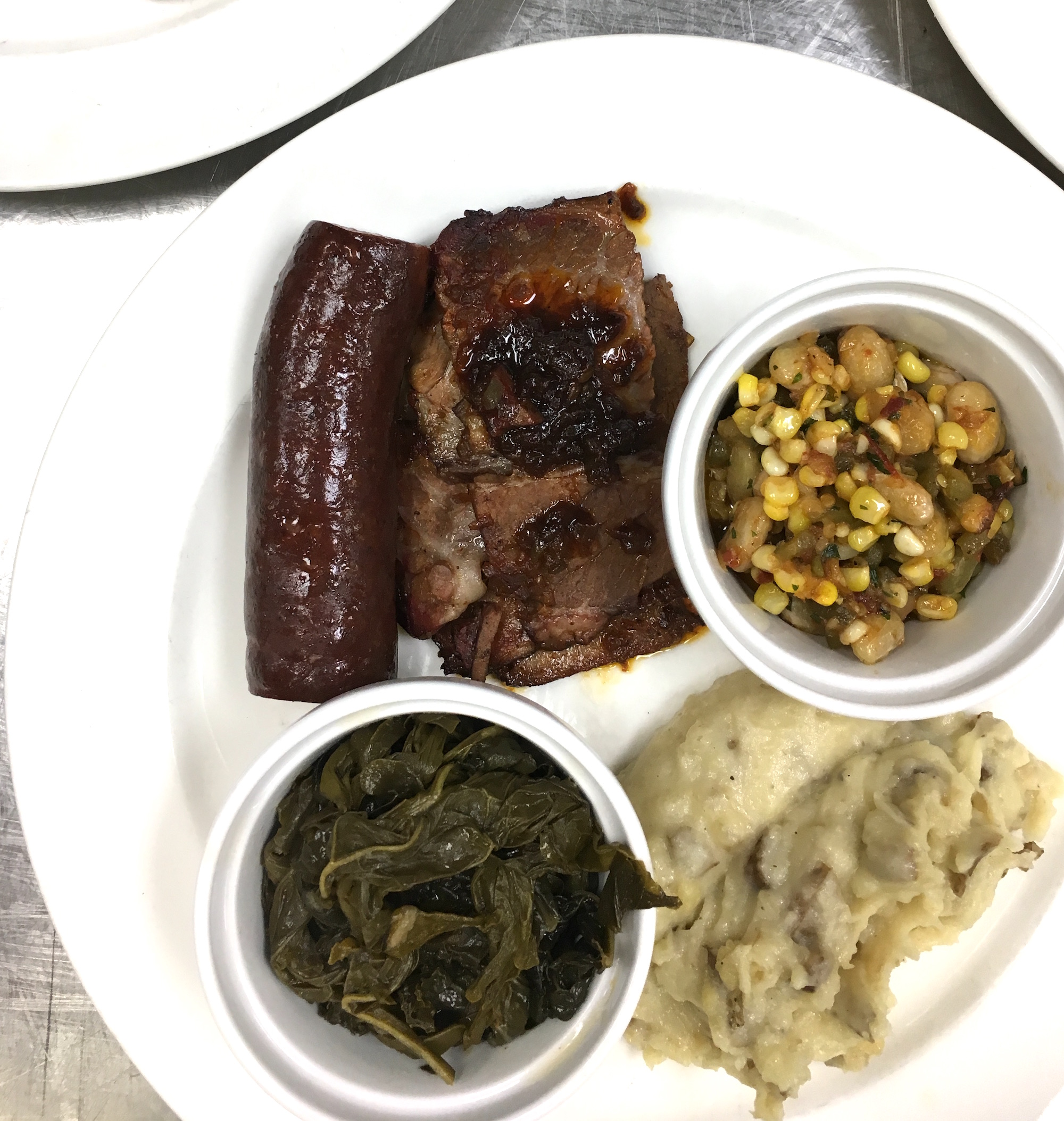 Entree option: smoked brisket and shiner bock knockwurst combo, texas mop
Pictured with succotash, smoked smashed potatoes, slow-cooked greens
Entree option: jerk chicken, callaloo remoulade
Pictured with potato salad, cole slaw, fried zucchini
Or enjoy a veggie plate!
Choose your own adventure from the sides menu.
Dessert choice: lemon-brown butter chess pie, malted candied pecans, blueberries, whipped cream
Dessert choice: beignets, smoked honey, peaches, blackberry ice cream
Dessert choice: watermelon shaved ice, lime, cilantro